Accountant Review and Approval
An online form has been created for staff to submit IT purchase requests.
When an IT order form is submitted, it routes to DOM IT for a quote and/or total pricing. Once DOM IT adds in the pricing, an email will be sent to the appropriate accountant based on the funding type selected on the form. Below is an example of the email you will receive.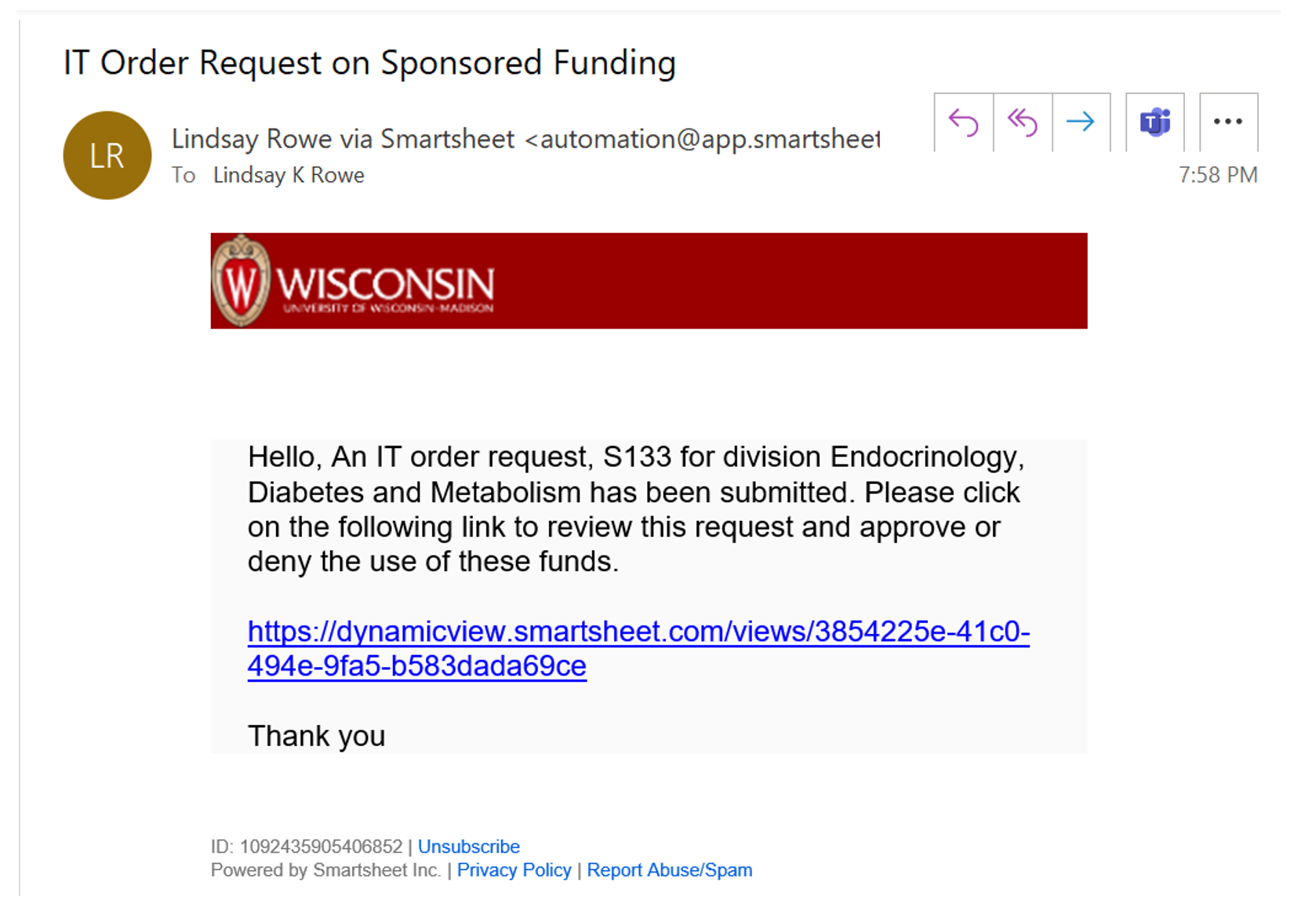 To start your review, click the link found in the email. This will take you to the Accountant View within Smartsheet.
In the upper left, click Filter Off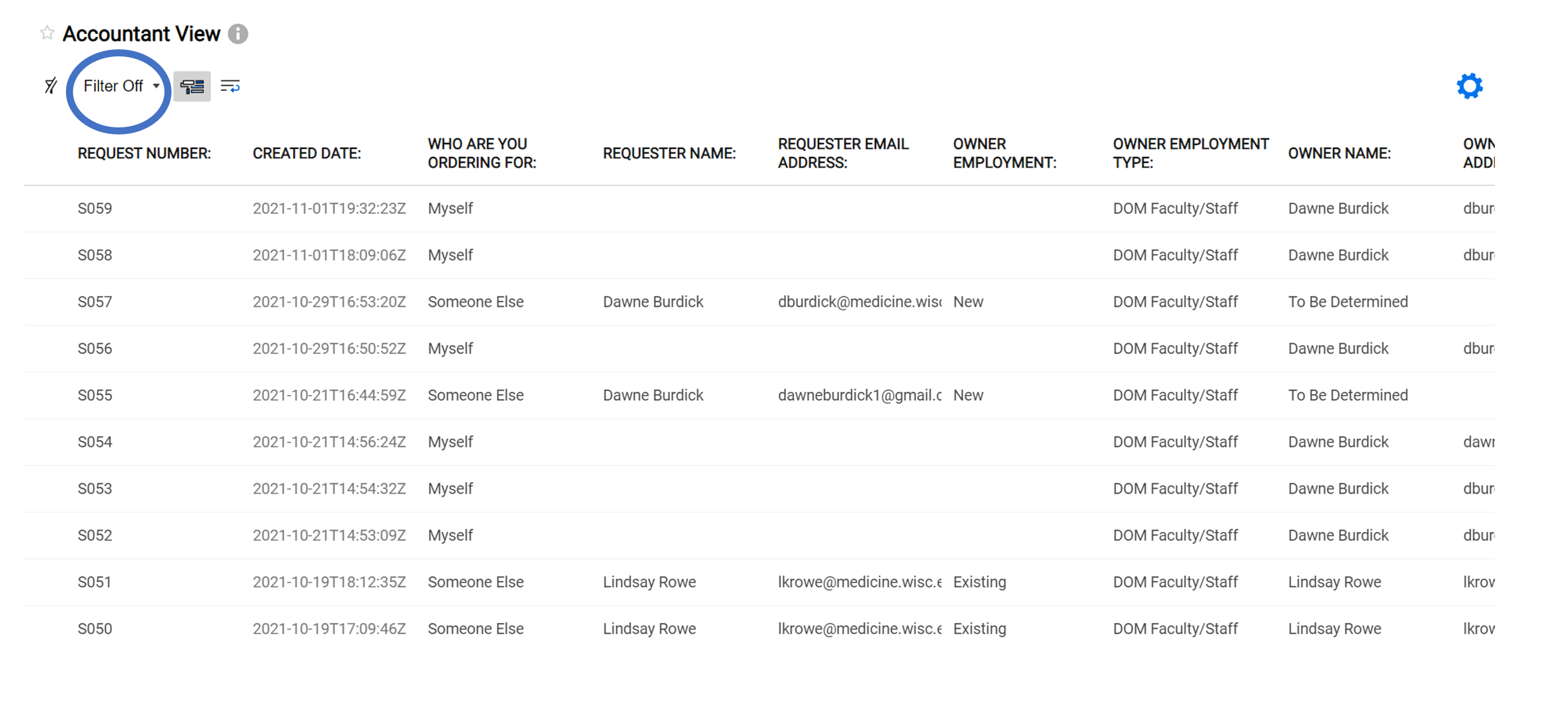 Select the Division from the drop down menu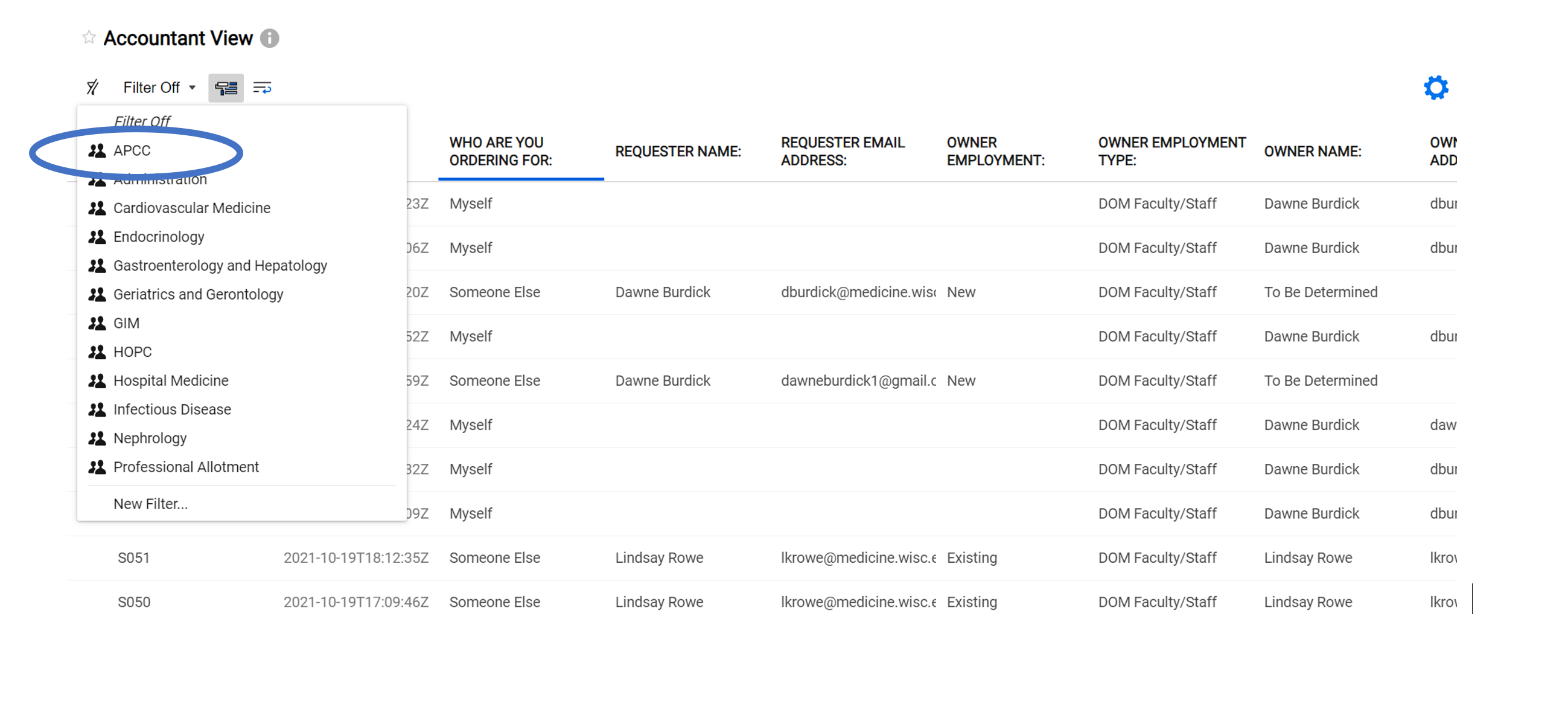 Find the Request Number that was listed in the email and click on it. The Details Panel will appear on the right-hand side of your screen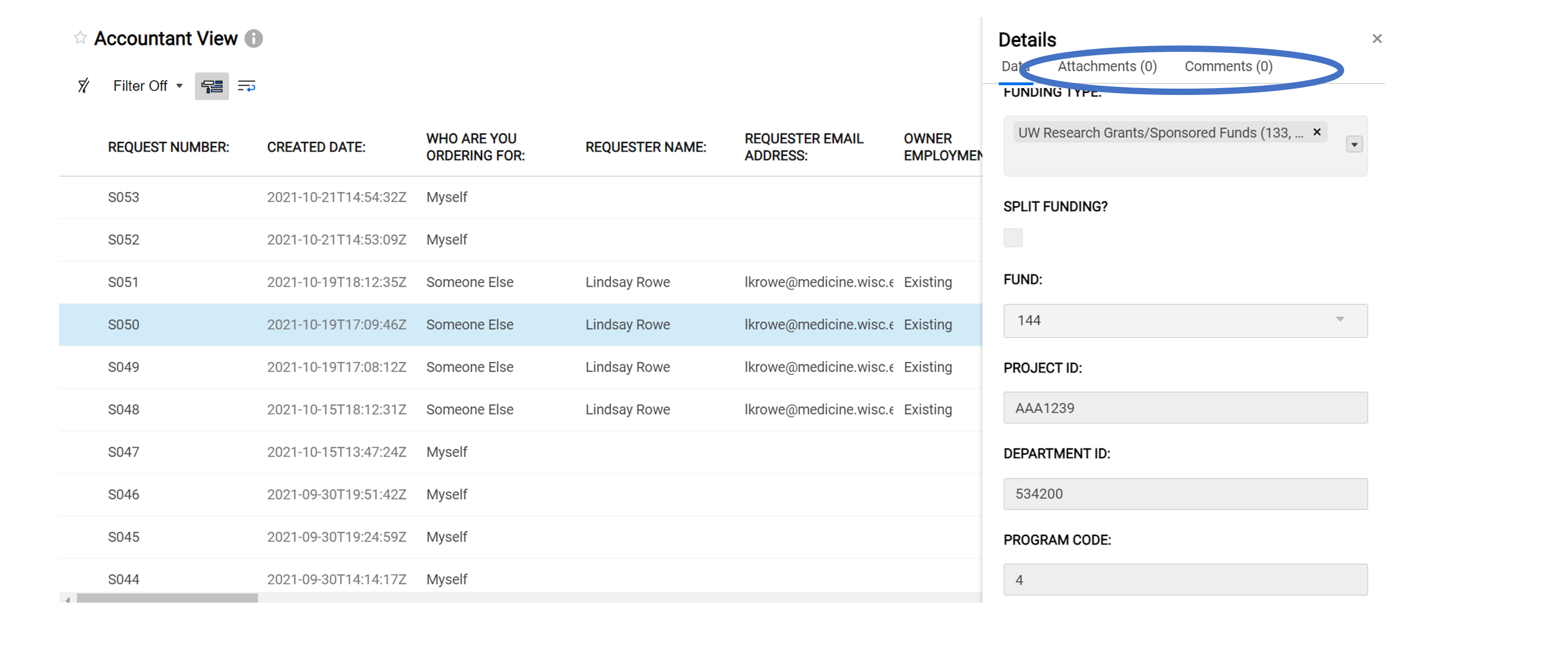 Find the funding string that is entered. Review the terms and conditions of the funding and determine allowability.

If this order request is a custom order, DOM IT would have attached a quote to this record. You can view quotes by clicking the Attachments tab within the Details Panel.
If this is a standard order, DOM IT would have entered the total cost of the order in the comments section. You can view comments by clicking the Comments tab within the Details Panel.

Once you have determined allowability, scroll down until you see the Approval Field.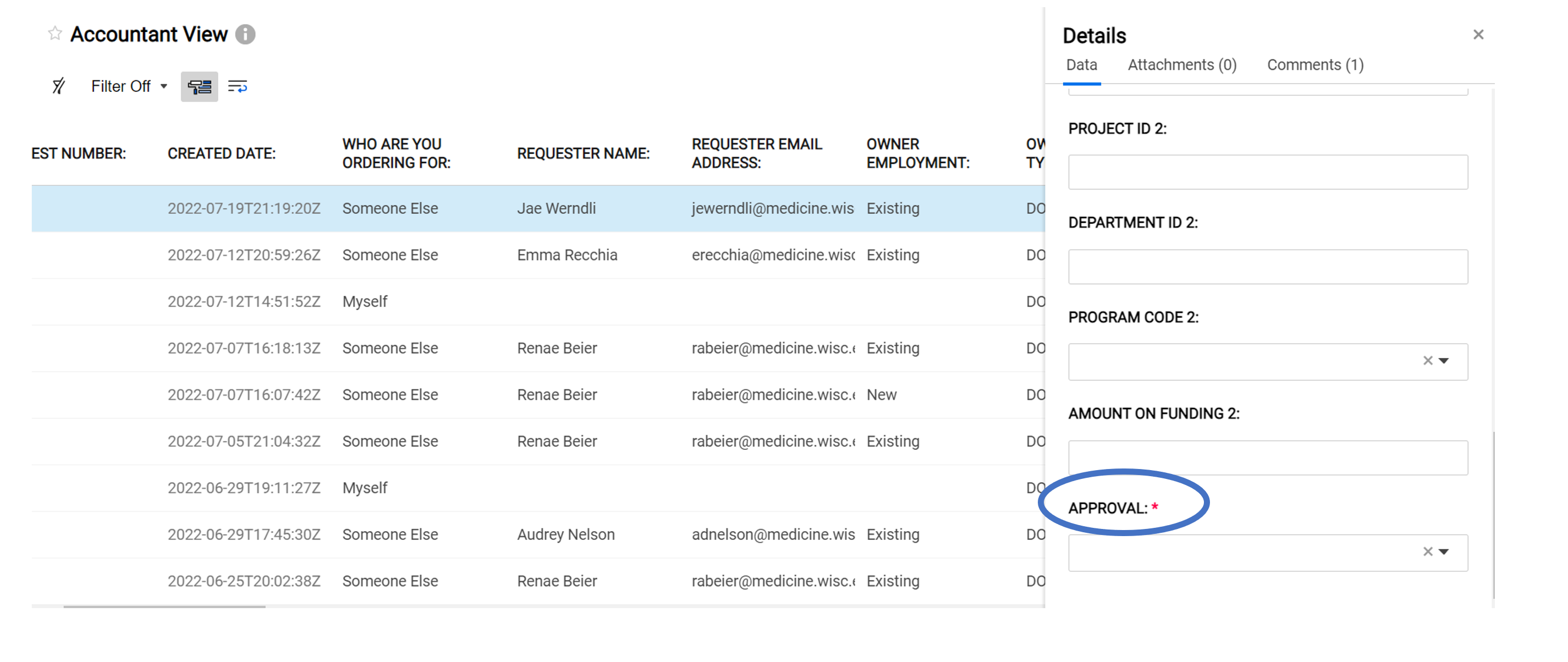 Click the Approval drop down menu and select the appropriate selection.

If you select Deny please enter the reasoning in the Comments tab. An email will be sent to the Requester.

Once the appropriate approval selection is chosen, Click Save
The request will now route to DOM IT for purchasing.