Run the Remote Desktop Connection application as you normally would.
Make sure the computer you want to connect to is filled in
Click on the "Show Options" button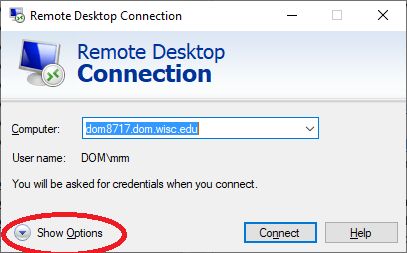 On the next screen click on the "Advanced" tab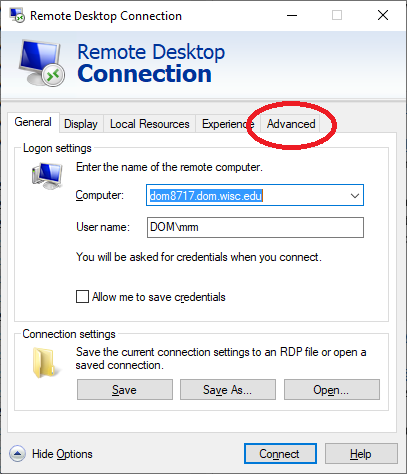 On the next screen click on "Settings"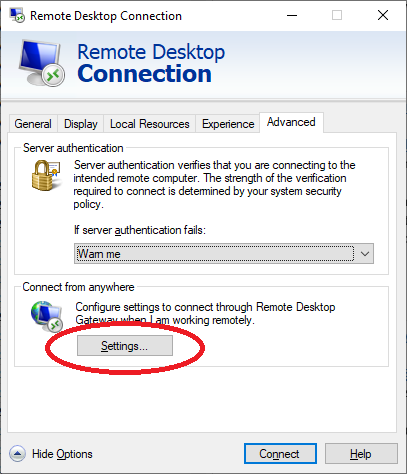 On the next screen make sure to select "Use these RD Gateway server settings"
For the server name enter: rdpgate.dom.wisc.edu"
Uncheck "Bypass RD Gateway server for local addresses"
Check "Use my RD Gateway credentials for the remote computer"
Click OK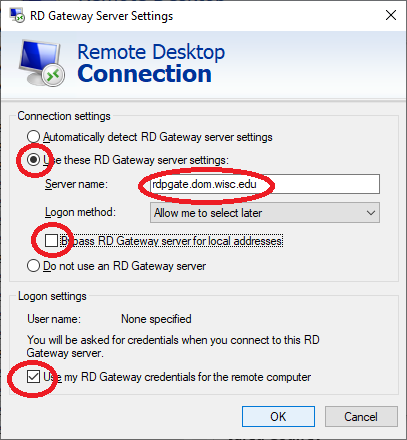 Click the Connect button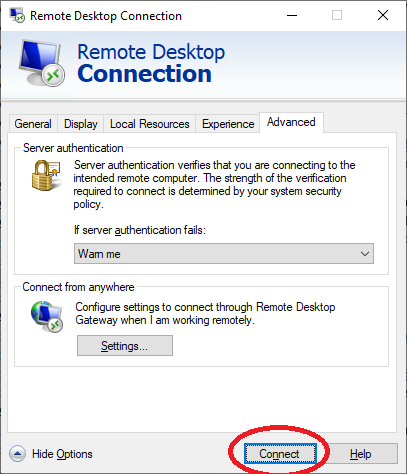 If everything is set correctly, this next screen will show two separate machines:
Line 1 should show rdpgate.dom.wisc.edu (RD Gateway server)
Line 2 should show the machine you're actually trying to connect to
Enter your password and click ok to make the connection.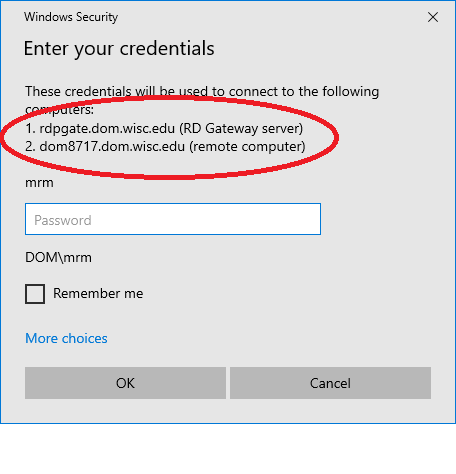 This setup only needs to be done once. Your computer will remember these settings so the next time you run the remote desktop connection app all you have to do is hit connect.