Zenworks is the standard tool DOM IT uses to deploy approved software. Look in Zenworks for software installations.
Double click the Zenworks Icon Folder in the dock
      

Zenworks Icon
If the Zenworks icon does not appear in the dock, locate Zenworks in the Menu bar at the top of your screen. Right click the Zenwork Application and choose the Zenworks Window
        

Zenworks Icon
Double click the software package you woulk like to install; or right click and select "Open"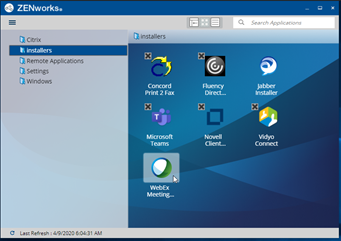 Once the process is started to install software, you will notice messages messages that pop up during the process:
downloading files
installing files
installation complete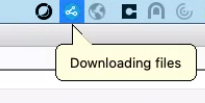 To view the software installation progress, right-click the Zenworks icon in the menu bar, and select "Show Progress."
The installation is complete when a bubble appears stating, you are ready to use your new software.